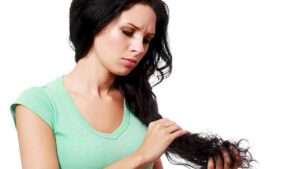 Hair loss is a normal condition that can happen in almost every individual. Experts find hair loss between fifty and a hundred on average daily. Let's say that in case of more hair loss, they should definitely be seen by a specialist. There are various reasons for hair loss. It is necessary to learn about these reasons and go for solutions.
Hair loss before and after marriage and solutions
The stress experienced by couples who decide to get married during preparations for marriage is inevitable. Since people cannot think of many things at the same time and cannot keep up at the same time, they inevitably cause stress. It is quite normal for the couples who decide to marry, to lose their hair due to the stress they experience during the period until the time of marriage. According to the researches, couples experience various negativities in their lives due to excessive stress and intense work during the marriage period. Stressful individuals do not eat healthy, and their values ​​such as iron, zinc, magnesium, calcium and potassium decrease. In this case, it causes excessive hair loss in young couples.
Does hair loss decrease with good nutrition?
In cases of hair loss, people should definitely pay attention to their diet. If the human body needs vitamins such as zinc, iron and magnesium, if it is not enough, they should consult an expert and take additional food supplements. Experts recommending to stay away from stress completely suggested that necessary tests should be done in case of excessive shedding. Young couples, who keep in mind that everything will be fine and everything will be perfect, are exposed to excessive hair loss when they are not away from stress.
As can be seen, stress is an important source of place in the human body. Stress not only impairs human health, but also causes severe hair loss. At the end of this process, which leads to baldness, there is no permanent solution other than hair transplantation.
Hair Med's Hair Transplant Centers
You can be treated at the health centers of Hair MED, a health company in Antalya. In addition to hair transplantation, our institution also performs beard, mustache, eyebrow and eyelash transplantation. These operations performed using the FUE method are painless. Patients who experience baldness as a result of hair loss can call us right away!