Tips For Healthy Hair. Most of the time, we shape our hair with many applications to make it look beautiful and lively or we do hair care. In fact, it is our beauty that we shape, because the showcase of every woman and man is their hair. Natural treatments not only make your hair look alive, but also prevent hair loss by feeding your hair. We will try to explain many points that you should pay attention to when doing hair care and the applications that should not be done in the light of important information for you. Thanks to this information, you will not only give your hair a brighter and more vibrant appearance than it is, but also protect your hair health.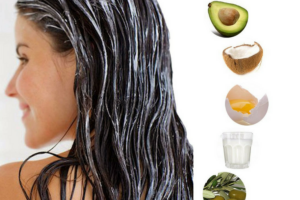 The first rule for hair care is good and balanced nutrition
Perhaps the most important issue for hair health is nutrition. Unbalanced nutrition, which we can show as the cause of many shedding, broken, lifeless and dull appearance, impairs your hair health. Therefore, take care to consume rich foods such as Protein, Zinc Biotin, Vitamins A and E.
Provide your hair with the necessary protein through masks. Yogurt, egg and mayonnaise… The amount is up to you. Apply it to your hair and wait for the skin to absorb for 2 hours, then wash it off.
Do not use soap when washing your hair. If you use soap, it will cause the skin to dry out and cause the problem of dandruff and damage your hair health.
Try to stay away from chemical products as much as possible. In this sense, try organic shampoos, which you can find at almost the same prices as chemical products.
Even if you use chemical shampoos, do not use shampoos containing substances such as Paraben, Sodium Lauret Sulfate, Ammonium Laturet Sulfate. These damage the scalp and the damage process does not happen suddenly, it takes time to notice because it is slow, and when you do, it will be too late.
Hair also needs its own oil. Do not wash your hair too often, the body is already equipped with many mechanisms to feed itself. Let the body do its work. Shampooing your hair twice a week will suffice.
Speed ​​up circulation
Hair follicles are nourished by capillaries under the skin. Spills start as a result of disruption of this nutrient cycle by hormones. Apply a liquid mixture of raw onion, ginger and garlic to the scalp. This will increase blood circulation, stimulate capillaries. In this way, it is possible to prevent problems such as hair loss and hair breakage.